Case Study – Reduce Cost and Improve Communication with Tooling Suppliers in China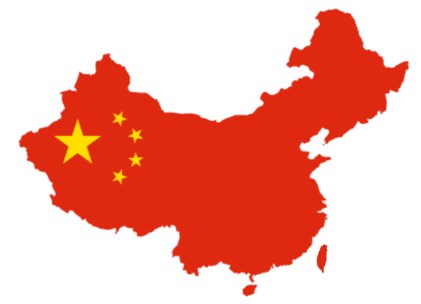 Our client, a major automotive Tier One supplier in Canada, initiated a cost reduction program in 2015 to reduce their overall landed cost of tooling coming from China.  Like most other Tier One's, our client sources a substantial amount of tooling to their tooling suppliers in China each year for cost savings purposes. Nonetheless, a large portion of the savings is often offset by the additional cost of Program Management, miscommunication, and time-lag due to long distance business partnership. Our client contacted GTR to help them to reduce cost and improve communication with their tooling suppliers in China.
To help our client to achieve their cost savings objective, GTR deployed a bilingual Program Manager and two experienced toolmakers in China to station at our client's tooling suppliers full time.  Our team speaks to our client as often as daily and provides, at a minimum, weekly reports with real-time status of each tool supported by pictures, video clips, and other related documents. With such close communication, our client is able to  monitor the progress of each tool and interact with their tooling suppliers without traveling to China.  All activities happening at the tool shops in China pertaining to our client's tools become transparent due to our on-site existence at their tooling suppliers' locations.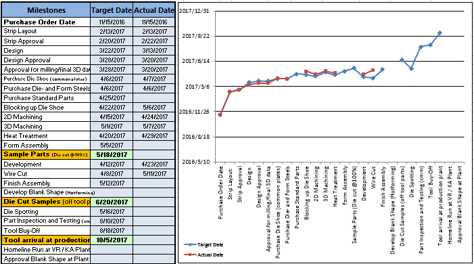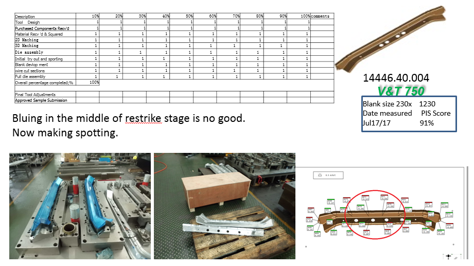 In some cases, our team also conducts tooling buyoffs on behalf of our clients. All work is executed to our client's tooling standards and reported in their tooling progress worksheets, tooling buyoff checklists, run at rate worksheets, and quality inspection sheets, etc.
By using GTR's On-Site Tooling Program Management Program, our client drastically reduces their traveling costs such as plane tickets, accommodation, and transportation, and at the same time, improve their communication and reaction time with their tooling suppliers in China.