Case Study – Saving Time & Money on Part Simulations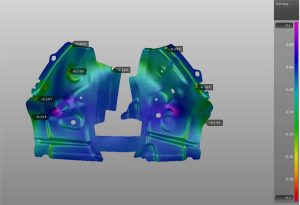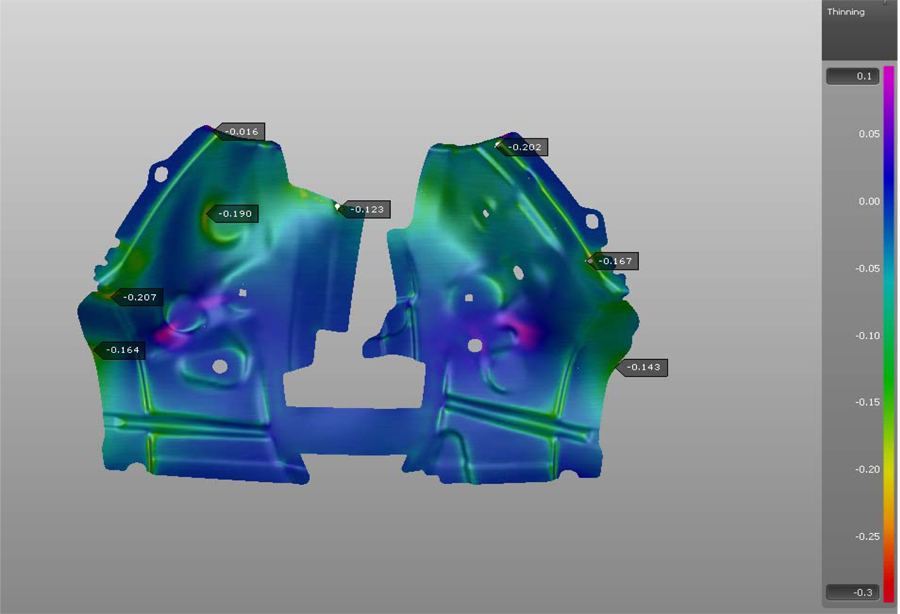 A major Tier One automotive supplier in North America was launching a program with a German OEM in Mexico.
The OEM released CAD data for several major engineering changes for 11 part numbers in mid-Dec 2015.  The Tier One was obligated to complete feasibility analysis on all parts and to conduct a tech review with the OEM in early Jan 2016. Due to the high level of work load at the time and unavailability of suppliers for engineering analysis during the holiday season, the Tier One was not able to complete all the required engineering analyses and reportings on time for the tech review with such short lead time.  GTR stepped up to the plate and worked with the Tier One to take on the challenge.
The scope of work included, CAD data overlay, surface modeling, formability simulations, die process layouts, failure mode analyses, and concession proposals for each operation of the die processes for all part numbers.  It was also required to document all analyses and results in an OEM-specified reporting format.
GTR took on the project in late Dec 2015 and provided a turnkey result to our Tier One client in early Jan 2016.  All requested information was documented as per requirements and reports were delivered on time.
The completion of this project with such short lead time allowed our client, the Tier One supplier, to conduct their tech review with their OEM customer without any delays.  As for cost, GTR's total cost was at a fraction of our Tier One client's own internal cost in North America or its overseas supplier in Europe. This turned out to be a great success where the Tier One saved time and cost by utilizing GTR services.